"The all-around business boost" event delivered to you by Eocortex and Oxagon.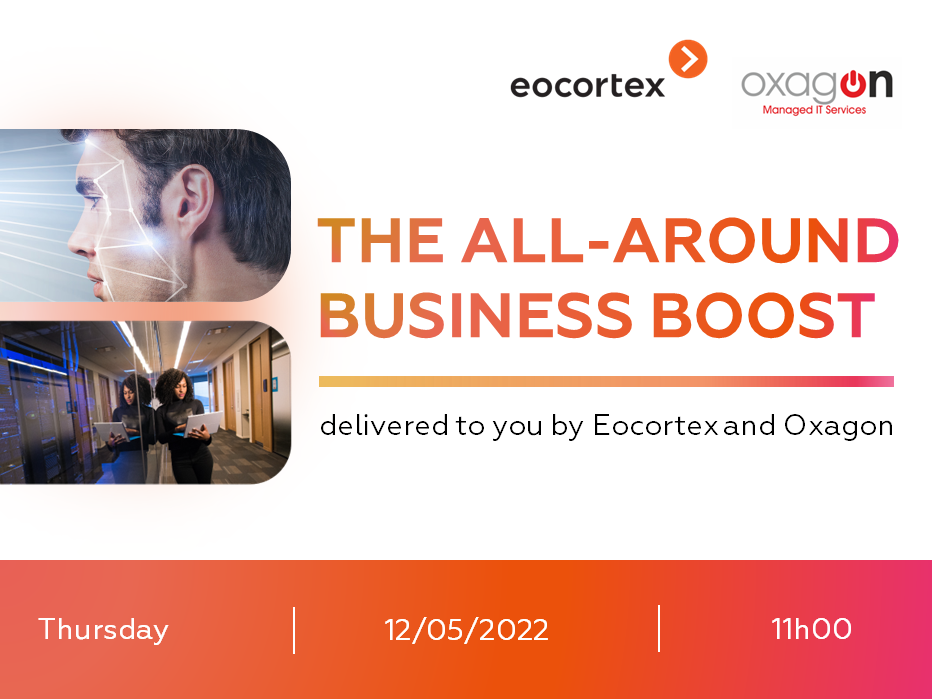 This is our first ever joint WEBINAR hosted by Vlad Strogin (Eocortex) and Kris Uzunov (OXAGON).
It's time to put your business in gear and get into real post-Covid hyperdrive!
Let's talk about VMS as the day-to-day business tool which can make the difference for the success and in-depth understanding of your operations.
OXAGON and Eocortex have all the answers and will share insights about latest trends, popular requests and expectations of video systems for different lines of business.
12th May Thursday at 11:00. Find out how Eocortex video surveillance technologies help in business development.
3 reasons NOT to miss the event:
You will learn how video surveillance solves different business challenges
You will see in real time how the most featured and advanced Eocortex products work
Each participant will receive special event offer at the end of the webinar.
The webinar "The all-around business boost" will be held on Thursday, May 12 at 11:00 GMT.
Participation in the event is FREE.