OXAGON establishes Certified Installer Partnership Agreement with Revel Systems® in UK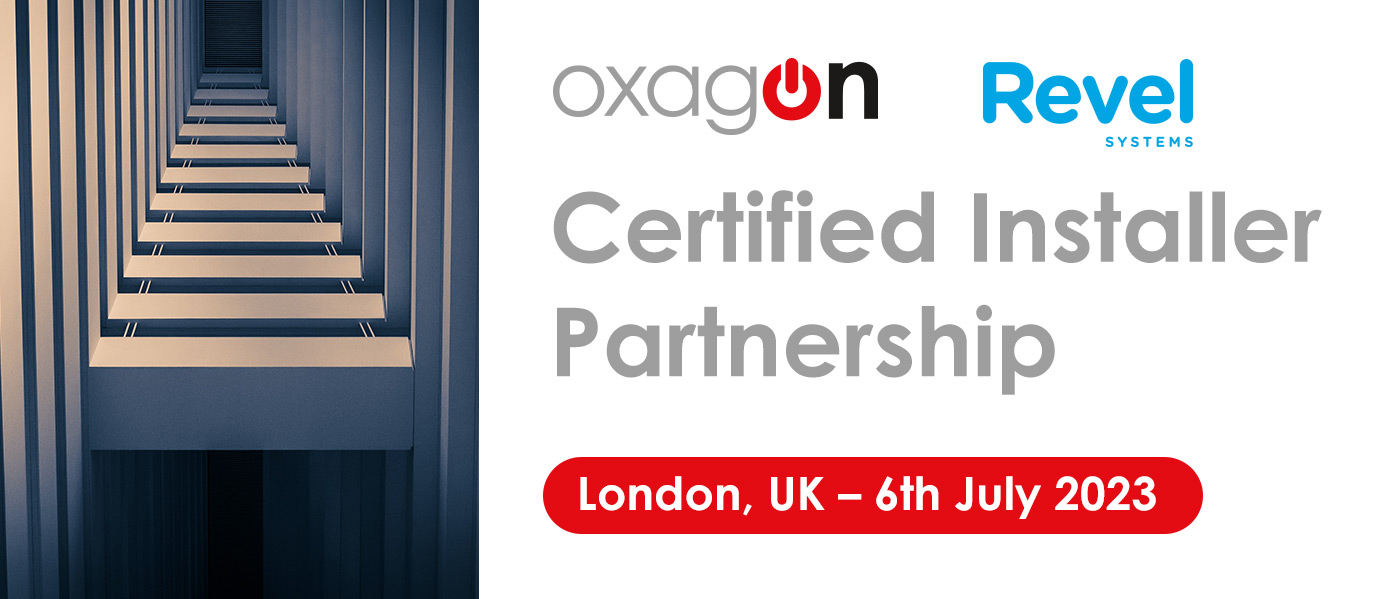 London, UK – 6th July 2023 – OXAGON is delighted to announce a new strategic partnership with Revel Systems® in the UK. We are appointed as a Certified Installer Partner for Revel Systems® – an industry-leading cloud point of sale platform provider. Revel's point of sale and business management solutions are deployed and trusted by over 20 000 businesses globally. We are joining forces in Revel's journey to better serve their clients and are committed to ensuring they meet the rapidly growing nationwide demand for Revel solutions.
As a leading technology partner delivering managed IT services, system integration, infrastructure, hardware and software solutions, cloud and data center capabilities, this partnership sees OXAGON providing Revel with the scale, engineering expertise and in-depth industry knowledge required to leverage and sustainably expand its nationwide reach.
OXAGON COO, Kris Uzunov, said:
"OXAGON is excited to be working with Revel. We see this as a fantastic growth opportunity for both companies. It's a mutually beneficial relationship built on synergy, passion for technology, trust and matching business values. When it comes to infrastructure deployment and system installation at OXAGON we have been streamlining and refining our end client experience for almost 20 years and we are excited to showcase it. The partnership launch is planned for as early as mid-July 2023 and it will be followed by a rapid nationwide scale up. To have been appointed as an official Revel Installer is a great privilege for our business as it will help elevate our level of service further while providing Revel with the resources and engineering capabilities in demand for their strength to strength market expansion in the UK."
Sidebar
Search
Trending posts