Eocortex 3.6 is here. Join the webinar.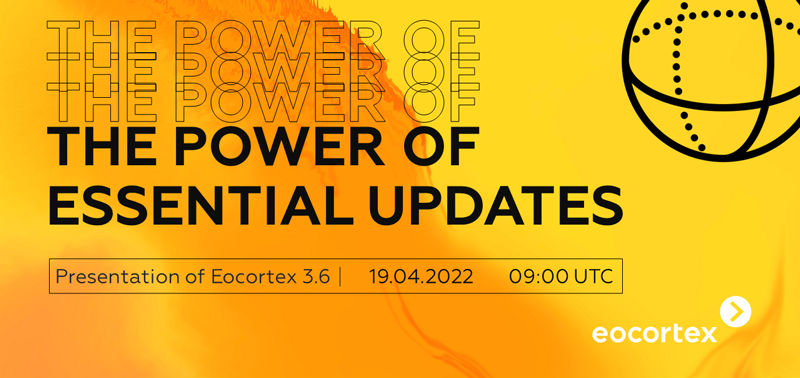 We have a fantastic upcoming event. Anyone interested in cutting-edge Video Management Surveillance - EOCORTEX is pushing the boundaries of what's currently possible. Please, be our guests and jump on. Registration is absolutely FREE, just use the link below:
April 19 at 09:00 UTC -
THE LARGE PRESENTATION OF THE NEW VERSION OF EOCORTEX!
Eocortex 3.6 - the power of essential updates! - release of Eocortex 3.6, one of the most demanded software for video surveillance systems.
What's new?
Count vehicles and the parking time with the License Plate Recognition module
Get the next level of accuracy for Face Recognition, Search for objects, Tracking modules
Watch any camera of your system on a dedicated monitor with the Overview monitor feature
Meet powerful possibilities with updated POS terminals and ACS integrations
Save and effectively manage important moments from the archive with the Episode archive feature
This is just a small part of the novelties that await you in the event program!
Technological innovations will be presented by:
Dmitry Loginov - Eocortex Commercial Director;
The online presentation of the Eocortex 3.6 will take place on Tuesday, April 19, at 09:00 UTC.
Sidebar
Search
Trending posts